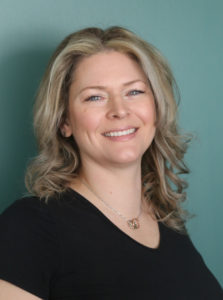 Tiffany Tougas, RMT and Owner
Tiffany is a 2016 graduate of Massage Therapy College of Manitoba (now Evolve). She has continued her studies in myofascial release, TMJ Mastery, Cupping Massage and is a RAPID Neuro Fascial Reset Specialist. Her specialty is deep tissue release focusing on therapeutic massage and rehabilitation.
Tiffany has let her passion for health and wellness guide her in her interests for working with rehabilitative and injury prevention styles of care. It is Tiffany's mindset that movement is medicine, and she strives to get her clients to the healthiest, happiest version of themselves by helping them find relief from their pain.
Every life experience is a new adventure. Tiffany always seems to have a project on the go; between home improvements, woodworking or the next DIY Pintrest find. She enjoys traveling, camping, and spending time with her husband and 2 dogs.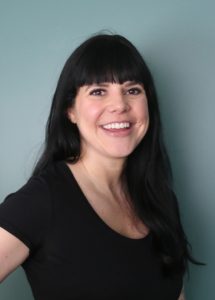 Ashley Marko, RMT
Ashley is passionate about using her training as a natural source of wellness, recovery and treatment for her clients and community.
Since graduating from Robertson College in 2015, her treatments range from relaxation, deep tissue, trigger point, prenatal and cupping massage.  Ashley is driven to help her clients feel their best and is passionate about sharing her knowledge and education with her clients and community in hopes to create awareness on how Massage Therapy can be an exceptional natural method of care.
In her spare time, she loves spending time out at the lake and with her husband, 2 little minions and the dogs.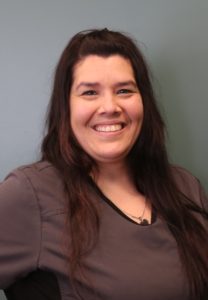 Corinne (Corie) Graham, RMT
Corie graduated from Massage Therapy College of Manitoba (now Evolve) in 2005.  She is trained in Swedish, deep tissue, prenatal, trigger point therapy, hot stone massage, soft tissue release, cupping and sports massage. She believes each session should be as unique as each client, incorporating different techniques and levels of pressure.   Her approach to treatment is to manage areas of complaint while maintaining a focus on stress reduction, pain relief, and overall well-being.  Corie is currently expanding her repertoire to include RAPID NeuroFascial Reset and as completed Upper and Lower Body. 
In her spare time, she loves being creative, crafting, traveling, reading, getting outside and spending time with her family.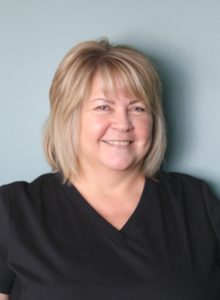 Diana Stewart, RMT
Diana graduated from Professional Institute of Massage Therapy in 2007 and Laser Therapy in 2008.
Diana is very passionate and committed to helping others through their pain and healing process.  Her approach is more treatment focused while she educates you on the treatment itself and its desired effect on the body.  She is very committed to helping each individual and may also refer you to other therapies to speed up your healing process with your best interests and well-being the primary goal.  Diana's massage may include myofascial release, trigger point release, active release technique, muscle energy or cupping.  She has currently completed RAPID NeuroFascial Reset of the Upper and Lower Body. 
Diana enjoys time with her family and travelling.  She is looking forward to gardening in the summer as she just recently moved to the country.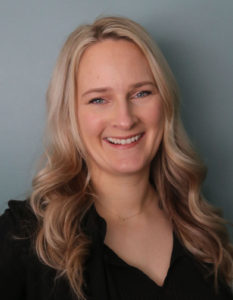 Krista Marion, RMT
Krista graduated from Wellington College in 2005.  She is trained in Swedish relaxation, deep tissue, sports massage and has a passion for pre-natal massage. Krista enjoys working with women through out all trimesters of pregnancy; helping them to maintain mobility and tranquility.  She loves being able to get to know each client and see them transform from tensed and stressed to relaxed and happy. 
Experienced in both clinical and spa settings, Krista's massages target issues using deep pressure with a relaxing outcome. She works closely with clients to address their specific goals, whether it be rehabilitation or relaxation. Krista believes in a holistic approach to healthcare and strives to get clients back to what they enjoy doing!
In her spare time, she loves being creative with her Cricut and hanging out with her twin boys.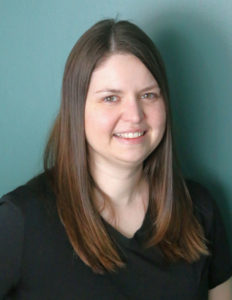 Carlie Monkman, RMT
Carlie is a big believer that massage therapy is an important element in maintaining a healthy mind and body.  Her desire to help people drives her to connect and communicate with clients on what they need for each treatment, allowing them to leave feeling relaxed and refreshed. 
Graduated from Massage Therapy College of Manitoba (now Evolve) in 2016, Carlie is experienced in treating all ranges of clients in different stages of healing.  She is competent in all Swedish styles of massage, deep tissue massage, pre and post natal massage, sports injury treatment, work related injuries and treating every day aches and pains from headaches to overall muscular tension. Carlie is also trained in cupping, soft tissue release, and scar tissue management.  She has a gift with children and young adults, making them feel at ease and comfortable throughout their treatment.
Carlie lives for the summer months where she can enjoy spending time with her family and friends soaking up the warmth at the beach or going for day hikes.